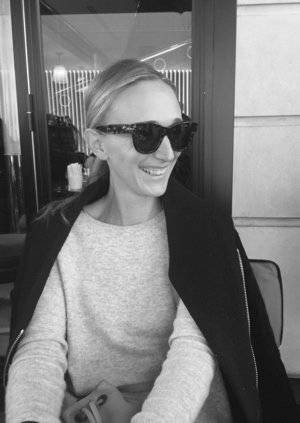 C&E Ambassadors is all about my fashion philosophy.
Thanks to my 15 years experience in Fashion and Luxury Industry, I am the link between retailers, brands and customers.

Buyer Expert at Lambert & Associates Buying office (Manager for Lane Crawford & Pedder Group in HK, Number Eight in Jakarta, Harvey Nichols in Riyadh). Press and Production Representative at the Edizioni Condenast for the Italian Vogue, l'Uomo Vogue, Glamour, Vanity Fair… PR Communication at Yves Saint Laurent .
As reliable Ambassador, I offer 360° advice to my clients on their business development strategies.

I provide BUYING EXPERTISE services, accompanying retailers through all stages of project development, from sourcing to buying. We help to develop creative ways to display merchandise and engage with potential customers.

To established and emerging brands, I provide a global SALES & STRATEGY service and boast an extensive network of industry specialists, assisting with product development, positionning, merchandising and commercial strategies.